As I am often amazed by food pictures I decided to try it a bit, in order to start understanding how much work it requires. As I am not experienced within this field, I decided to start by imitating an already existing shot.
I decided to copy this one: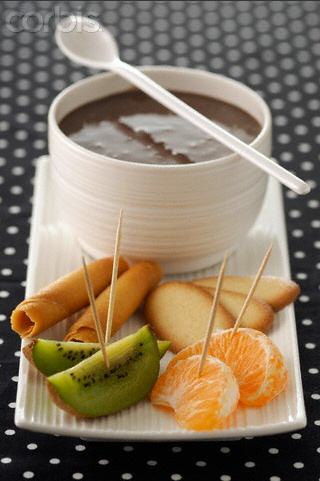 It is from the
Corbis
library (copyright Riou/photocuisine/Corbis).
First shot with most of the set-up done, natural light from a window on the right: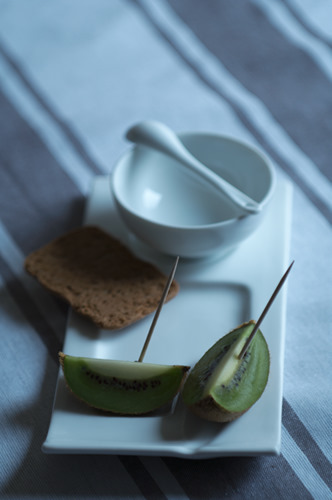 Set white balance manually using the plate: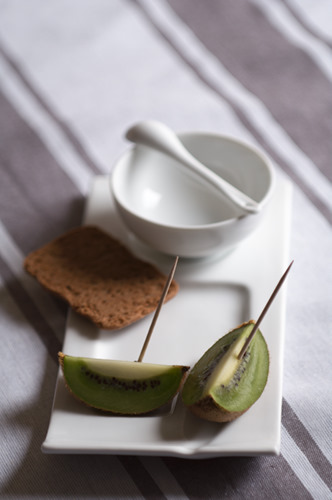 Add the chocolate. I did not put it earlier, as I was afraid that the spoon could drop into it while setting up the composition.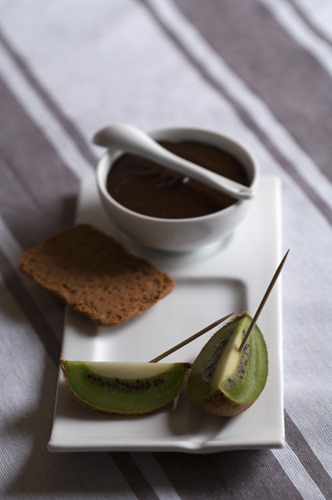 Add some cherries (not earlier as I was afraid that they could start dripping), and increase exposure time from 1/4th of a second to 1/2 second.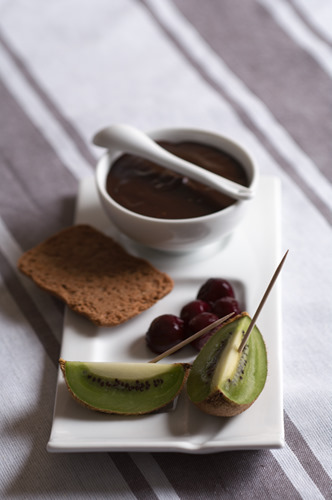 Add some fill light on the front left in order to reduce shadows. I could have used a reflector, but I used a flash (wireless).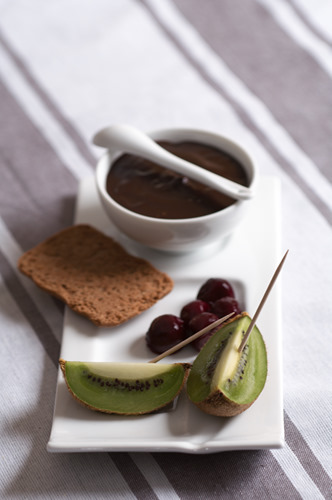 Increase the fill light power, once it is correctly positioned. As most of the light is still natural light, there is no real need to update white balance because of the fill-in flash.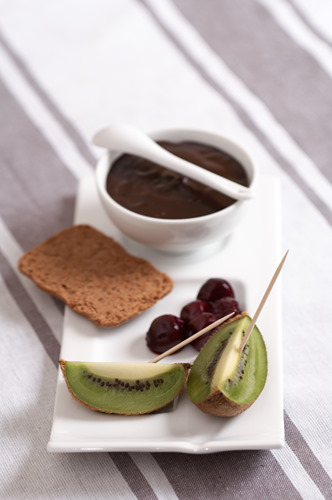 Add a touch of style, and increase depth of field by 1 f-stop.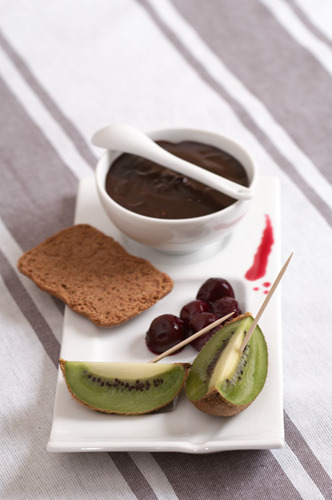 Increase exposure time from 1/2s to 1s.
And finally clone out those ugly reflections from the flash on the front of the plate.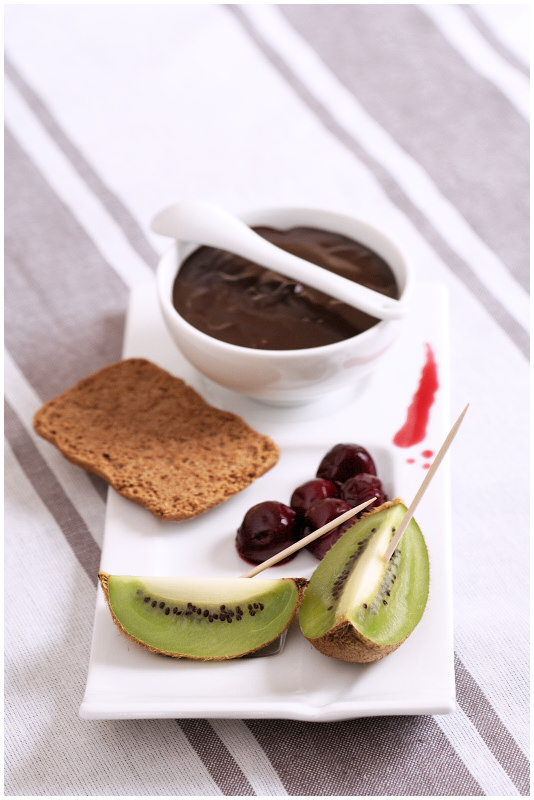 (this picture is available within my
2010 pic-a-day
gallery)
Back
Next