To create this, it is relatively easy once you found a suitable area to photograph. You need some big straight lines, and preferably some repetitive square patterns, like from windows, tiles,...
I used the inner structure of the Arche de la Défense, near Paris: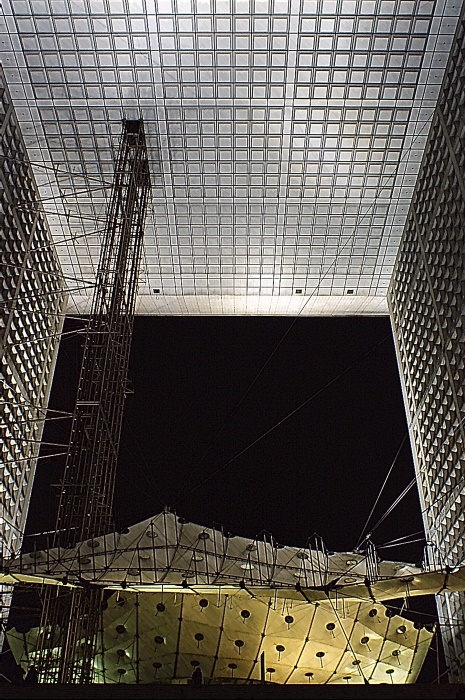 Shooting vertically inside this building provides a nice nearly symmetric pattern, with the roof tiles creating a background pattern: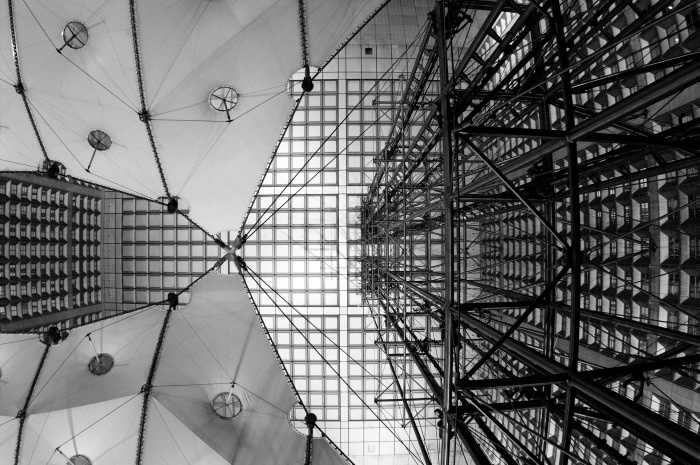 (this one is shot with a fisheye (17mm), thus the distortion)
Find a good position: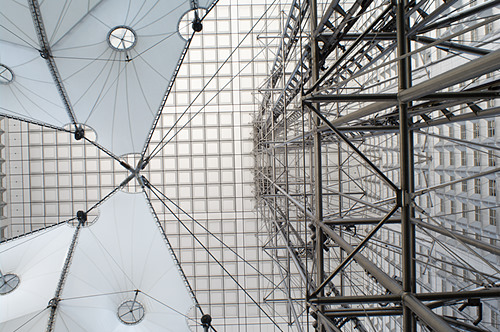 I used my old
21mm Soligor
lens, which has the advantage of featuring a nearly non-existent distortion.
Now, let's start the tricks...I placed a graduated sunset filter over the lens, in order to provide an orange gradation. This is a
Cokin
square filter (inside a P-size holder), which is quite easy to position over the big front element of this lens.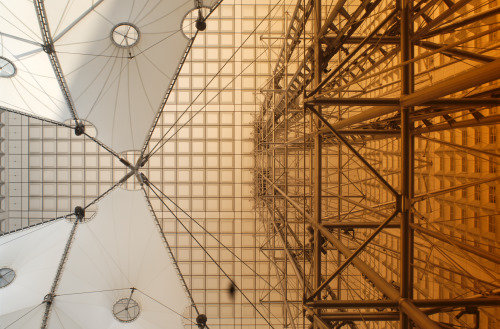 A graduated orange color might seems to be a strange idea, but once you turn the picture into negative, it starts to be quite neat: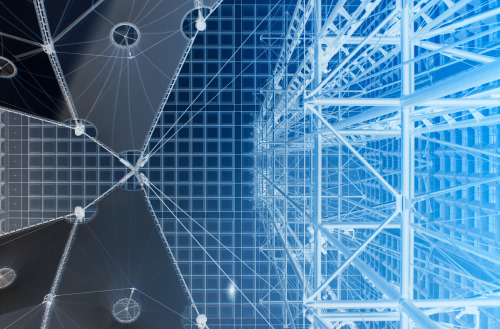 White areas turned into black, and orange turned into blue (its complementary color). The pattern from the roof tiles now seems to glow in blue over black.
Tweak curves a bit in order to darken the "wings":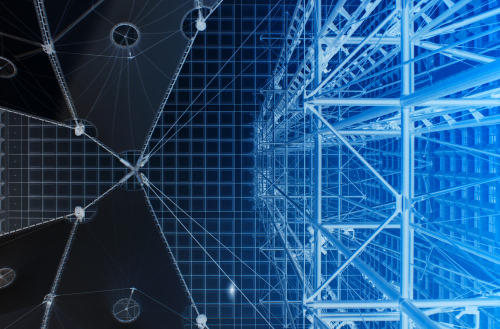 Reduce saturation in order to tune down the blue glow: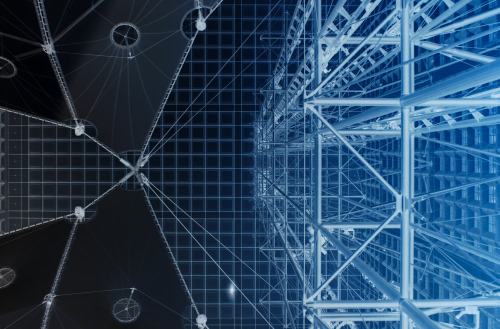 Add a final small tweak to curves, and clone out a big dust bunny over the front lens (which happens often when shooting vertically for a long time):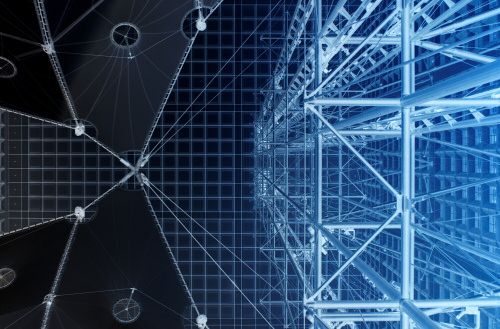 Now just add some borders, and here we are, a blueprint-like done from a real picture, with only minimal post-processing: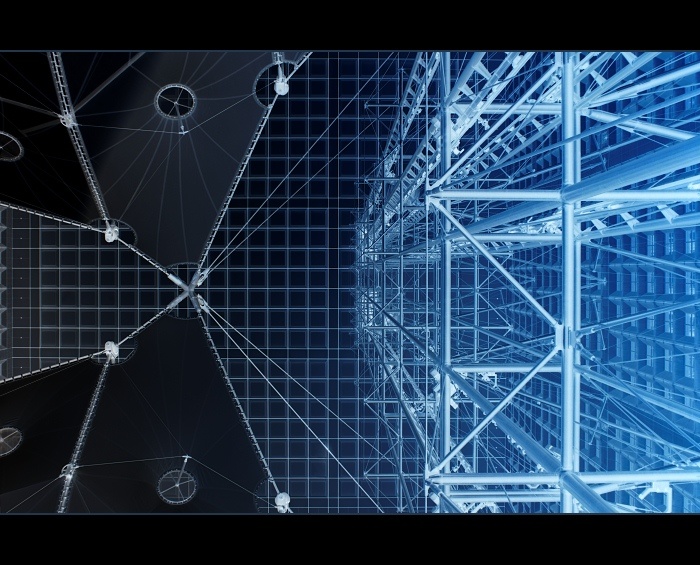 (picture from my
2009 pic a day
gallery)