Saturday, March 14, 2009, 08:24 PM -
Servicing
There are some interesting lenses available from under the Vivitar and Soligor brands using the
T4
mount. Adapters are available for several mounts, including m42, which can then be used on various modern cameras.
However, there is a small issue: if your m42 adapter is not pushing the rear diaphragm pin, you will have to use the M/A switch on the side of the adapter. This would not be an issue if it could be locked either into Manual or Auto position, but the switch on the T4 to m42 adapter is spring loaded, so you have to hold it in order to close the diaphragm.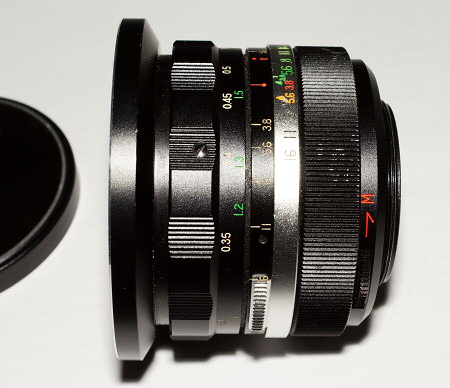 The "M" switch at the rear of the lens (on the T4 to m42 adapter)
First, here is now to know that a lens is a T4 (or TX) lens: there is a double aperture scale (it goes on both directions), and the lens features a O/L (Open/Lock) locking mechanism for the mount adapter which protrudes from the lens.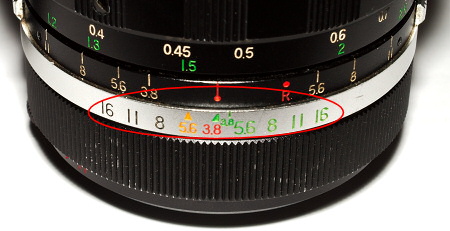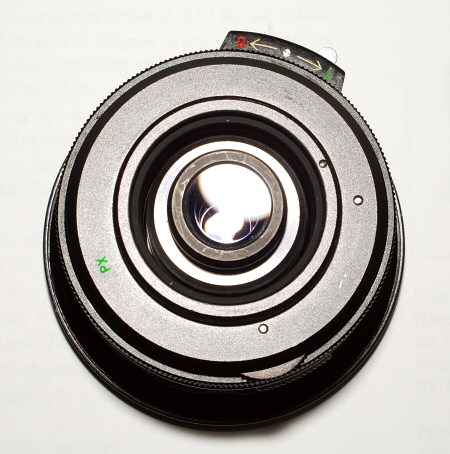 Now, we are going to find a way to keep the diaphragm closed without having to hold the "M" switch.
Remove the T4 adapter from the lens: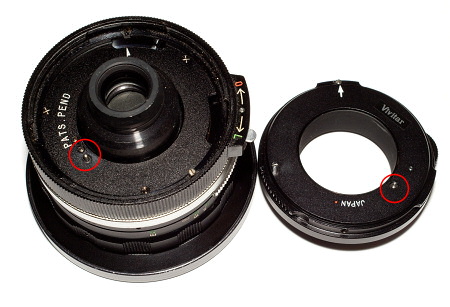 On the lens, we can see the pin which actuates the aperture: when it is pushed by the mount adapter, the diaphragm is opened, and closed otherwise.
Open the adapter by removing the side screws: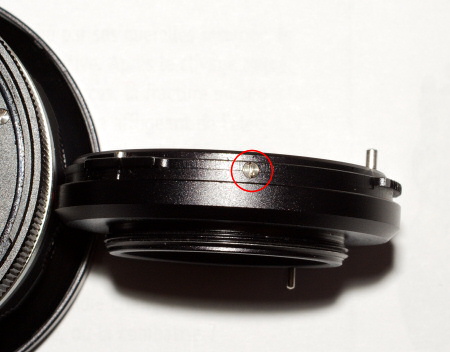 Here is the opened adapter: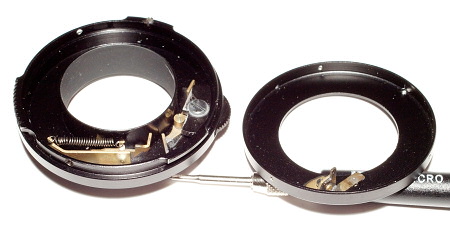 Remove the spring: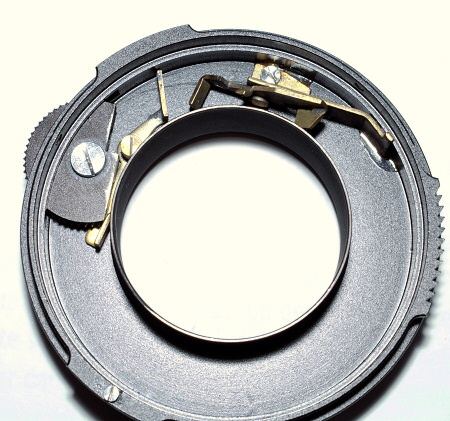 This is enough to keep the aperture closed when the adapter is put back onto the lens, but now the cams are freely moving inside the adapter.
We are going to try mounting the M switch in reversed position. As it is asymmetric, that should be enough the prevent it from moving.
Remove the axis: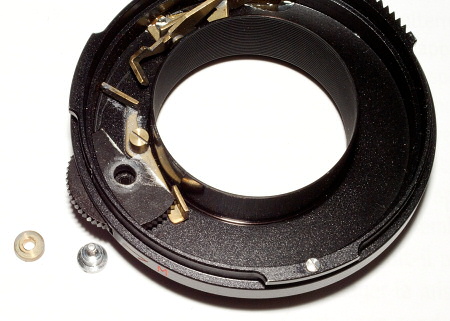 (the silver part is from the top, and the golden part is from under)
Now, remove this other axis: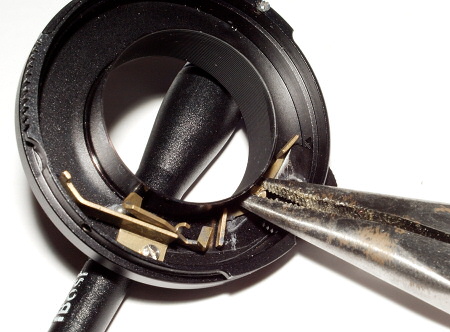 We are now able to remove the M switch: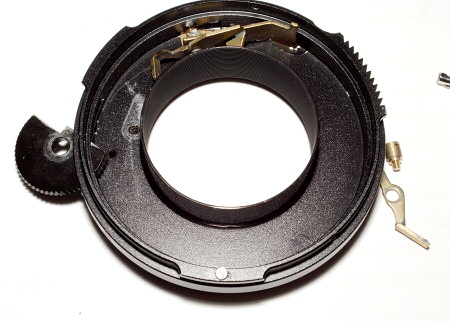 And put it back, but in reversed position: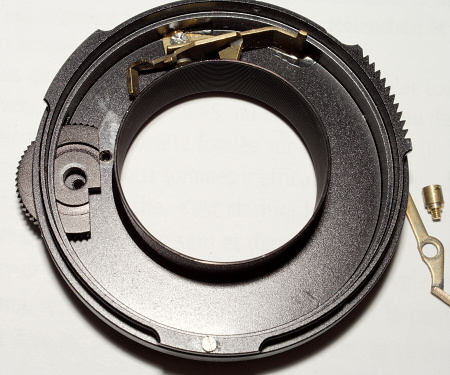 Unfortunately, it is only at this stage that I noticed that this was NOT enough to keep the M switch in the right position and prevent it from moving.
So let's put a piece of rubber (cut from an eraser) there in order to lock it: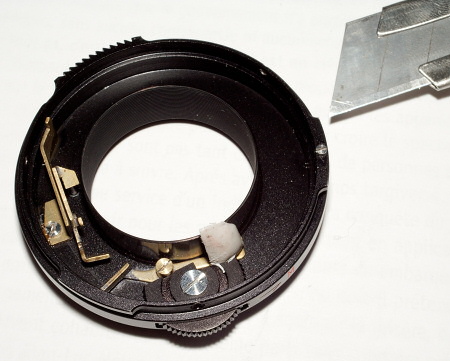 We can now put the spring back, and close the adapter. The part which was previously pushing the diaphragm pin in the lens (this opening the diaphragm) is now recessed: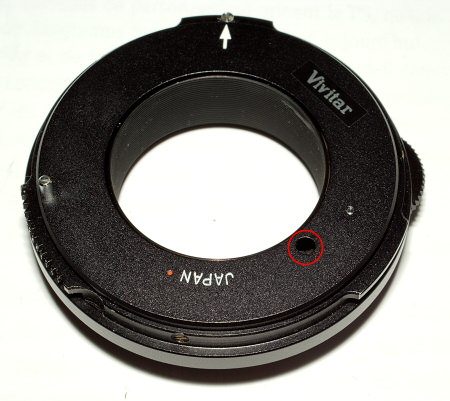 Of course, now I know that it would have been easier to just open the adapter and lock the cam with the piece of rubber, without any need to remove the spring or revert the M switch.
Back
Next