I received a
Tamron SP 60-300
lens which is in need of cleaning (fungus and grease on lens elements).
I did not yet had time to fully clean it, but here are the steps for a partial cleaning (front part of the lens).
Fold the top of the rubber grip: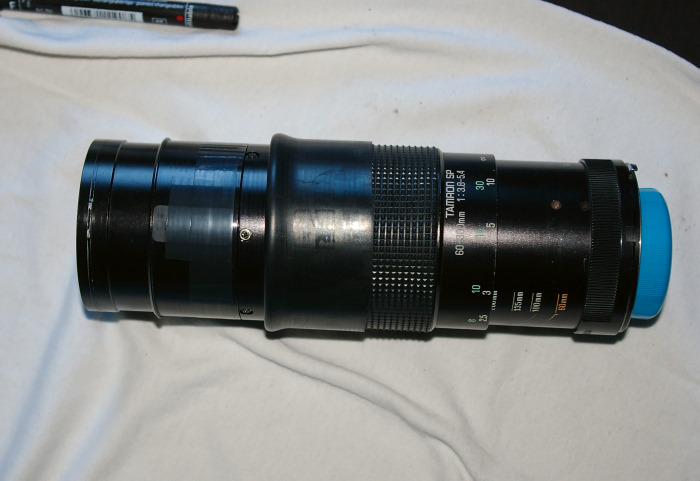 With a permanent marker, put some kind of mark over both tape and metal, so you could later know what was the original position of elements: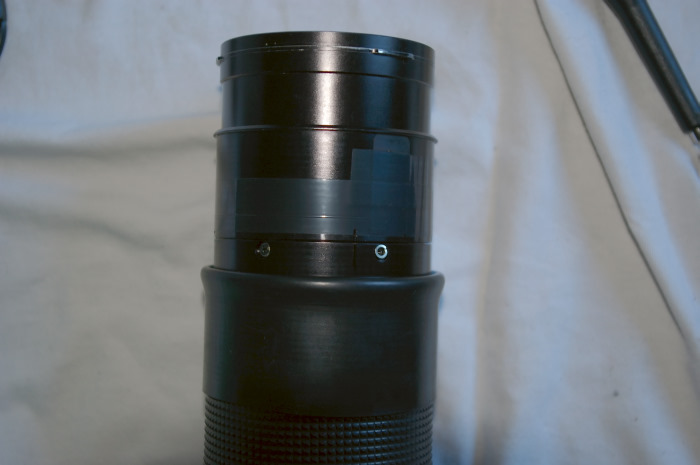 Remove screws: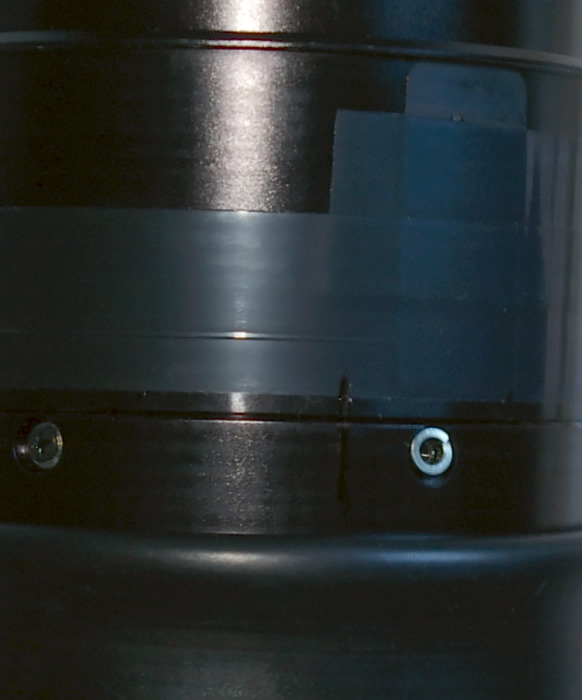 You are now able to slide down the zoom/focus ring: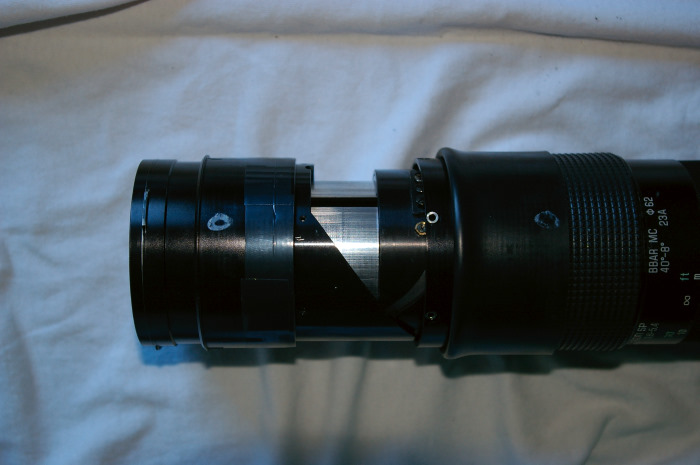 (actually, it appeared that unscrewing the zoom/focus ring was not needed for the cleaning I have done)
Carefully peel the adhesive tape: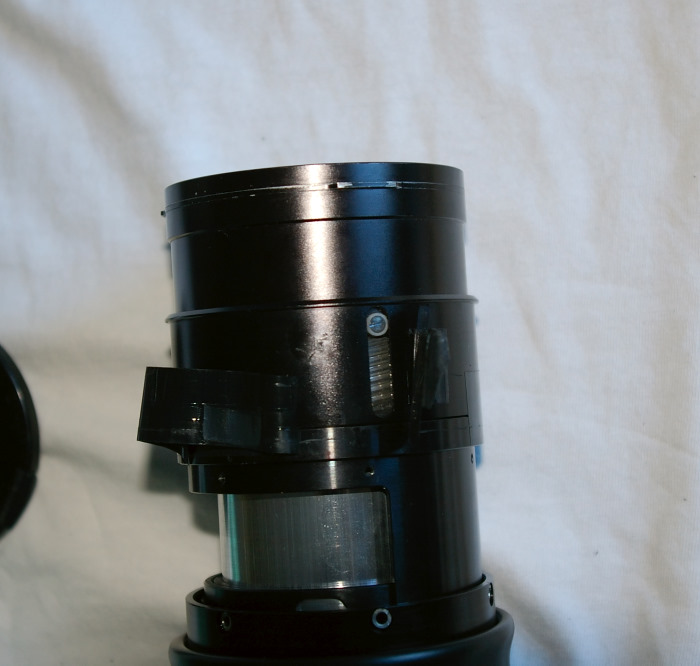 Unscrew the two new screws, and you are now able to remove the front part.
The lens now looks like this: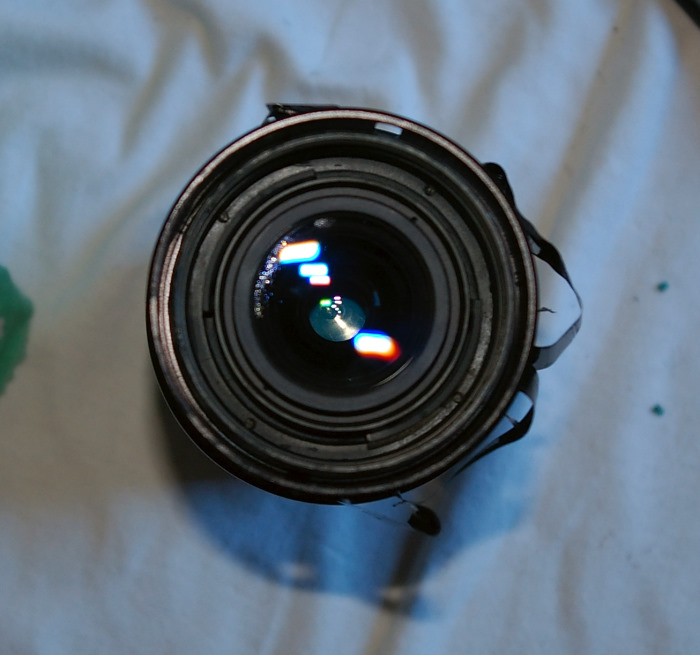 I was able to easily unscrew the central ring (the one just around the new apparent front glass element) and then this lens element can be removed to be cleaned. On my lens, what you see on the top left corner are some grease bubbles (now cleaned).
Tip: each time you remove an element, use a permanent marker to put a tiny mark on its side in order to know the front from the back side. It's really annoying when you remove a lens glass element, and after cleaning it you don't remember which side was up.
Back
Next