Today, I found a
webpage
about using Minolta MC/MD lenses on EOS cameras. Using some clever mechanical engineering, this one allows infinity focus without any alteration of the lenses (ie no need to modify lenses).
The problem of MC/MD lenses with Canon EOS mount is that the registration distance between flange an film (or sensor if using DSLR) is shorter on Minolta MD mount than the EOS one, which imply that it should be impossible to use an adapter without optical element that would keep infinity focus.
This adapter is a replacement for the EOS flange, then allowing direct use of MC/MD lenses on the modified EOS. It also seems that camera modification is totally reversible.
Adapters are for sale on eBay, with a quite reasonable price considering the benefits.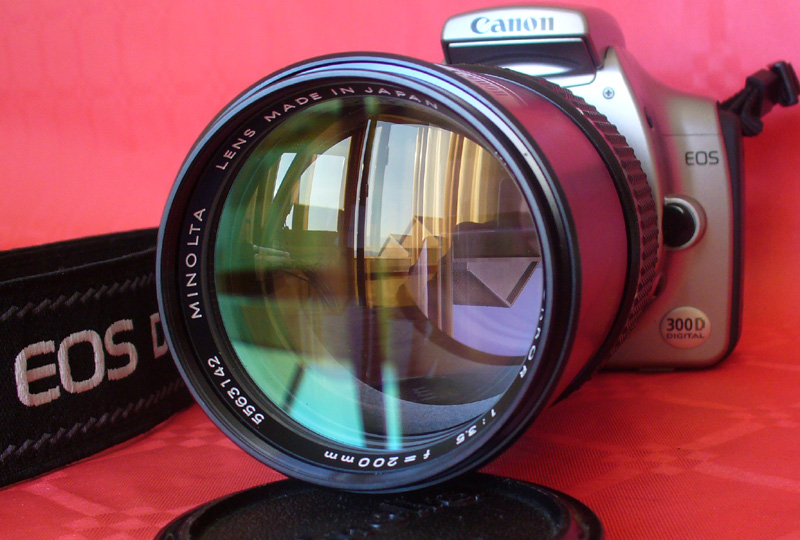 Back
Next