Lenses coating dates back from 1935, when it was invented by
Alexander Smakula
, working for Carl Zeiss. While multi-layers coating (multi-coating) was invented in 1938 by
Katharine Burr
(at General Electric), it was not widely used on camera lenses untill the 70s.
Early multi-coating were easily scratched (or even wiped), so during a lot of years only single layer coatings were used.
During the late 60s, there was a cooperation between Asahi (the company which was latter renamed as Pentax) and Carl Zeiss Oberkochen. At this time, Zeiss was trying to partner with a Japanese manufacturer in order to produce a range of SLR cameras. (but finally partnered with Yashica to produce the Contax SLR)
The result of this cooperation brought the K mount (designed by Zeiss), the 15/3.5 rectilinear lenses (with some variations between the Asahi and Zeiss versions), and a new multicoating process. (it is unclear which company played the most important part within this)
This process allowed to apply resistant multicoating at a reasonable cost, and to increase the number of coating layers. The resulting multi-coating was said to only have a light loss of 0.2% per surface, ie a transmission factor of 0.998.
In 1972, Asahi used their strong multi-coating as a marketing argument, introducing the "Super Multi Coated" lenses (renamed to "SMC" slightly after), and claiming to use up to 9 coating layers.
Zeiss, which was then using a similar coating (same process but potentially different chemicals) renamed their T coating into T* in 1973, in order to use this as a selling point.
(T coating was originally single layer coating, but was improved through the years)
Those advanced multi coating were really a breakthrough, so competitors quickly reacted to this. Fuji stated that they would start using their EBC multicoating, featuring up to 11 layers, for camera lenses (it was already in use for their cine lenses). Nikon stated they where already using up to 4 coating layers), and Leitz and Canon stated that they were already working on similar multi-coatings.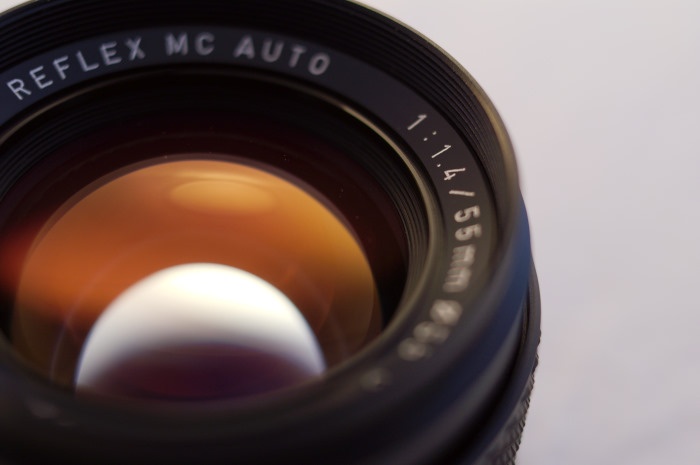 Back
Next