Wednesday, July 29, 2009, 12:05 PM -
Servicing
This is an 50/1.8 M42 planar lens, designed by Carl Zeiss (Oberkochen, not Jena) and built by Rollei in Singapore.
This one is branded as Ifbagon, but it is also available under the "Rollei - Design by Carl Zeiss" and "Voigtländer Color-Ultron" labels.
As its aperture is only designed to work in automatic stop down mode, it needs to be converted into manual mode to be usable on non-m42 cameras with an adapter.
First, set your lens to infinity and remove the four rear screws...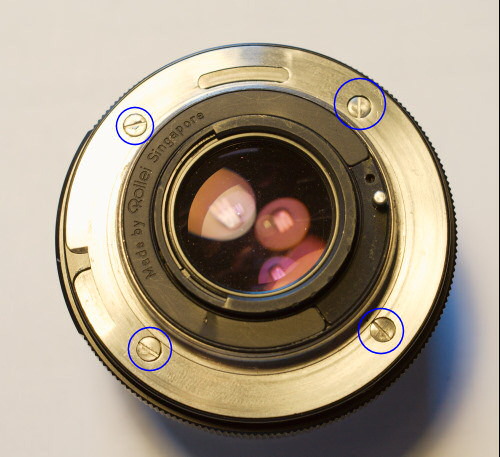 ...and remove the mount.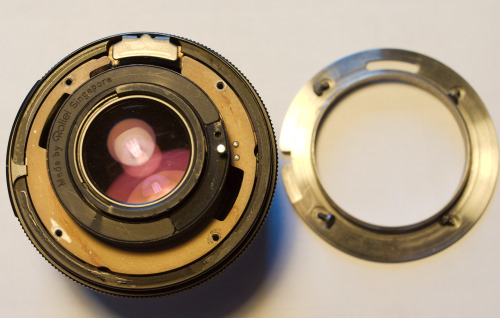 Remove the outer black ring, and you can now remove those three screws: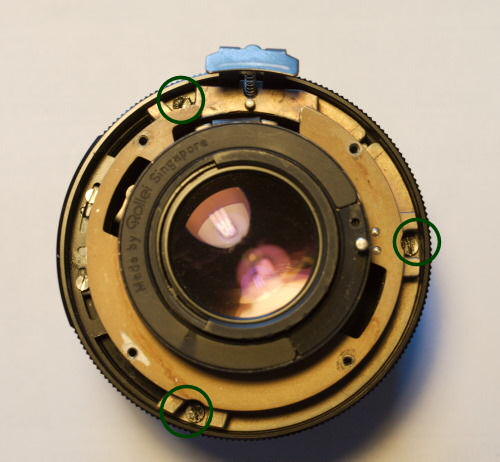 One of those screw is longer than the other ones, as it acts as a stopper for the focusing mechanism. It is the one which goes on the bottom.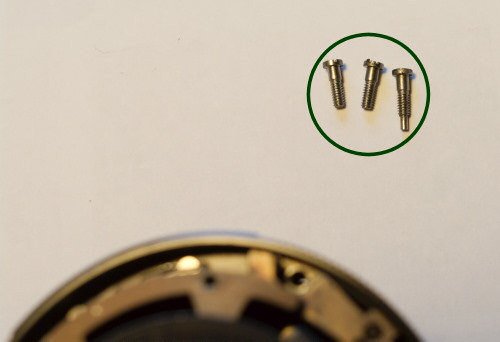 Here you can see the aperture transmission mechanism, which you should now remove.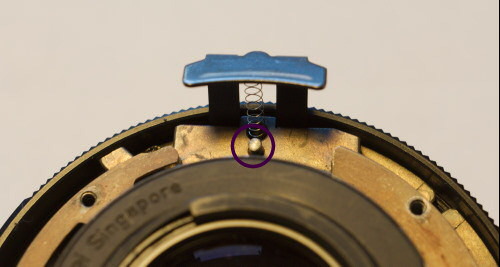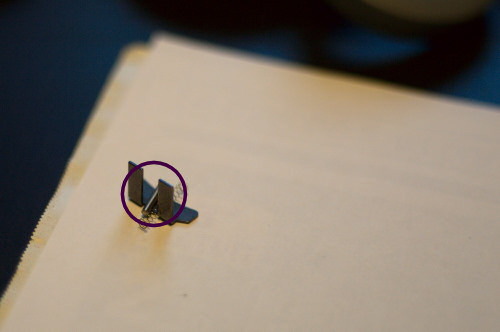 The small cam is slightly asymmetric, so you can only put it back in one way.
Remove yet another ring in order to see the aperture mechanism.
Beware not to loose the small bearing and the spring which should be pressed on it.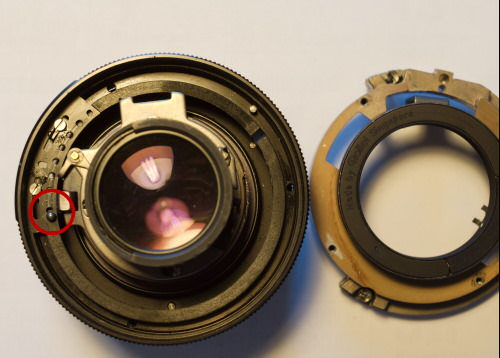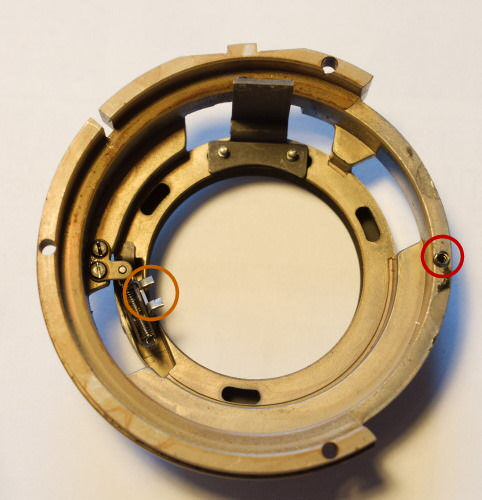 The vertical cam of the diaphragm goes within the "fork" on the part we just removed. You can only put it back if the lens is focused at infinity.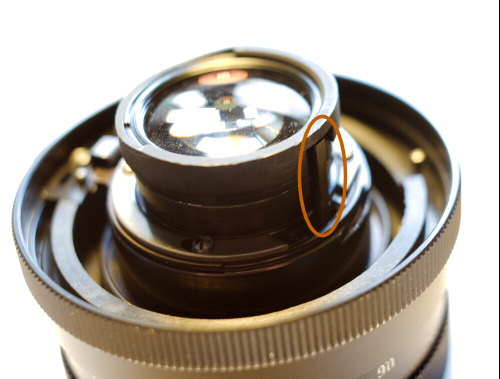 You can now lock the aperture into manual position. I used a piece of insulator from an electric wire.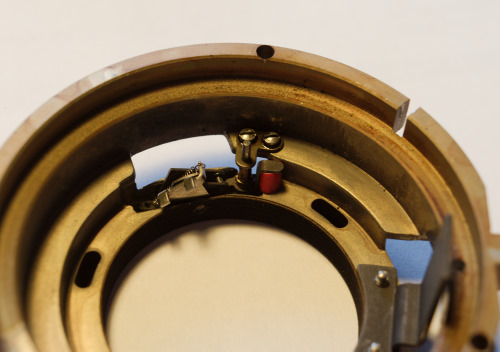 You should now be able to put everything back. If for any reason you goofed up by unscrewing the focusing helicoid, you can easily adjust infinity from the front of the lens.
Unscrew the front black ring, and you can access the three screws that will allow you to properly restore infinity setting.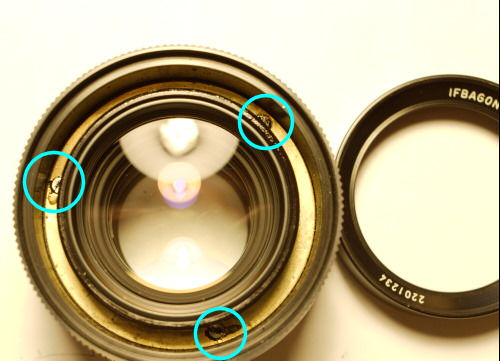 Back
Next