Saturday, September 27, 2008, 06:34 PM -
Servicing
Here is a repair guide for this m42 lens: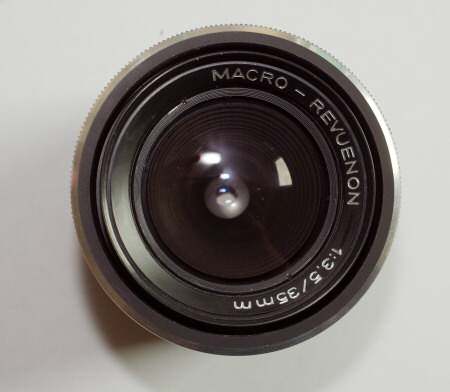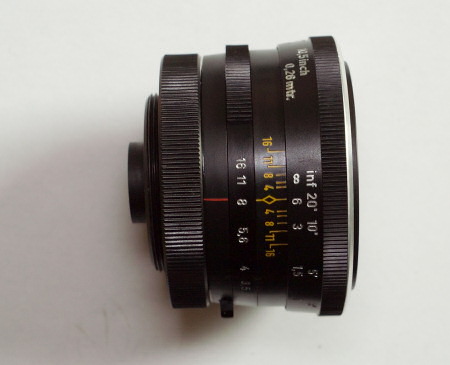 Even if "macro" is mentioned, this is not a macro lens. At best it is a close-up lens, but not macro. It is obviously designed to be really cheap to manufacture, as the body is entirely made of cheap plastic, except 7 screws and the diaphragm blades (the whole lens weights only 130g). It is a preset lens, in order to save a bit of money on the manufacturing (no need for any mechanical linkage).
As Revuenon did not produced lenses, this one is available under several different brandings.
First, remove the 4 rear screws: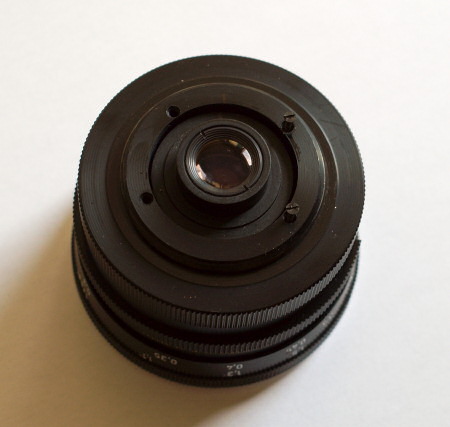 Remove the rear part, and you should now see this :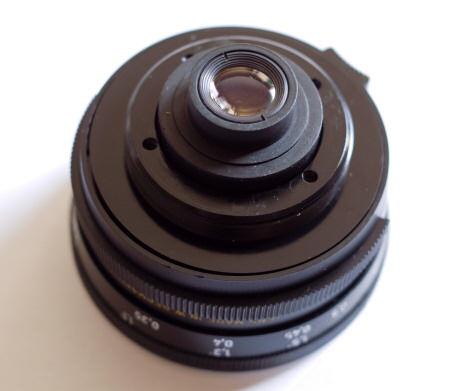 Surprise! There is yet another mount thread. The first ring we removed is in fact a T to m42 adapter, and the lens is indeed a T mount lens (probably in order to easily be sold for different mounts).
Remove the rear ring.
The two rear rings that we removed :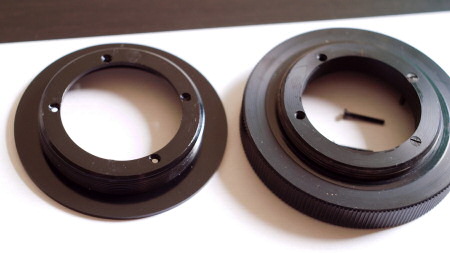 Remove another rear ring, and you will see this :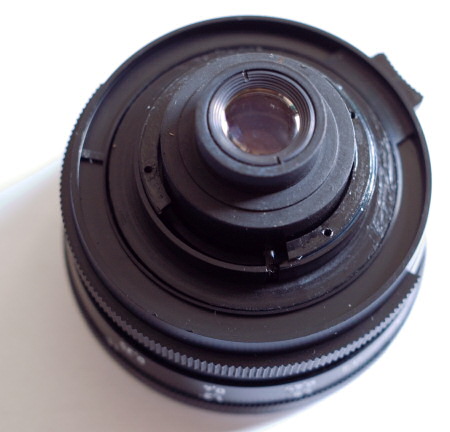 Once again, remove the rear ring, up to this step: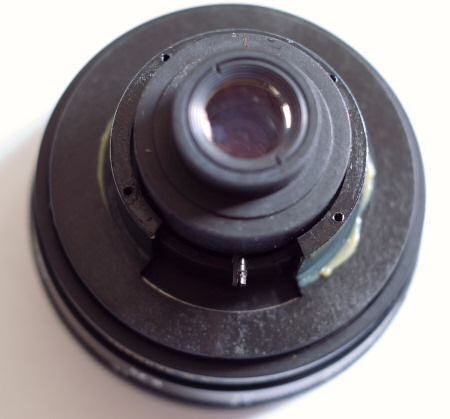 Now, let's start to remove optical elements. Remove the rear ring (using a lens spanner or a similar tool) and the rear optical element.
Rear optical element :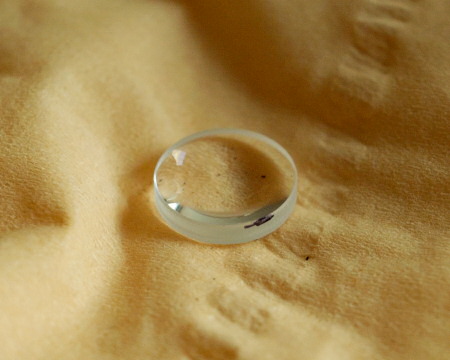 Dont"
I've put a soft pencil mark on the side of the glass element, toward the front, in order to remember which side goes front when remounting the lens. Usually, each time I remove an optical element, I do this.
Lens body with the rear element removed (rear ring on the right) :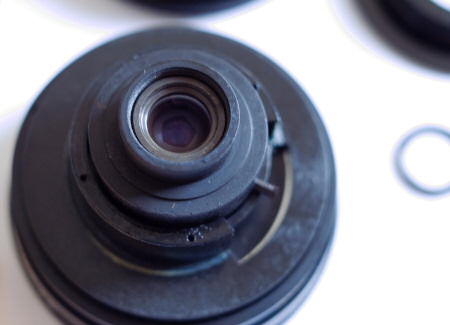 Remove another optical element from the rear :
Now, let's have a look at the lens body from the front side :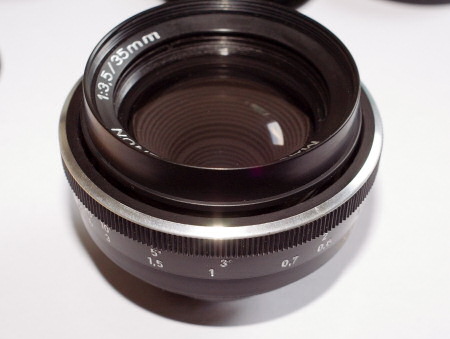 Unscrew the front ring :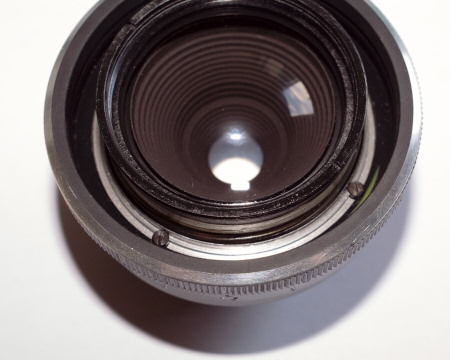 Unscrew the center part from the body :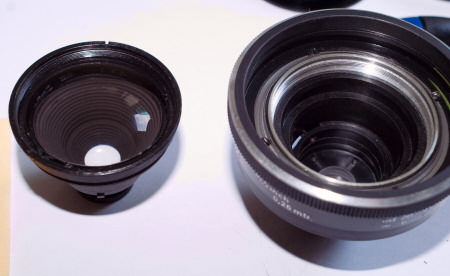 Don't think about removing the front optical element, as it is glued to conical plastic part.
Under the conical element, there is one last ring which can be removed, and allows access to the last optical element (the one I wanted to clean) :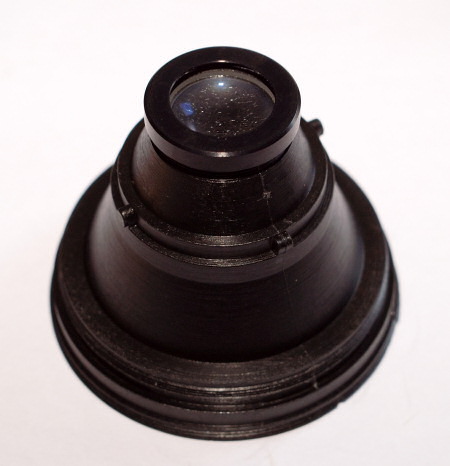 And here is it, we have removed nearly every possible part.
Back
Next